How to Buy a House: 2 Important Home Buyer Tips For 2022
Posted by Xavier Williams on Monday, June 20, 2022 at 4:30 PM
By Xavier Williams / June 20, 2022
Comment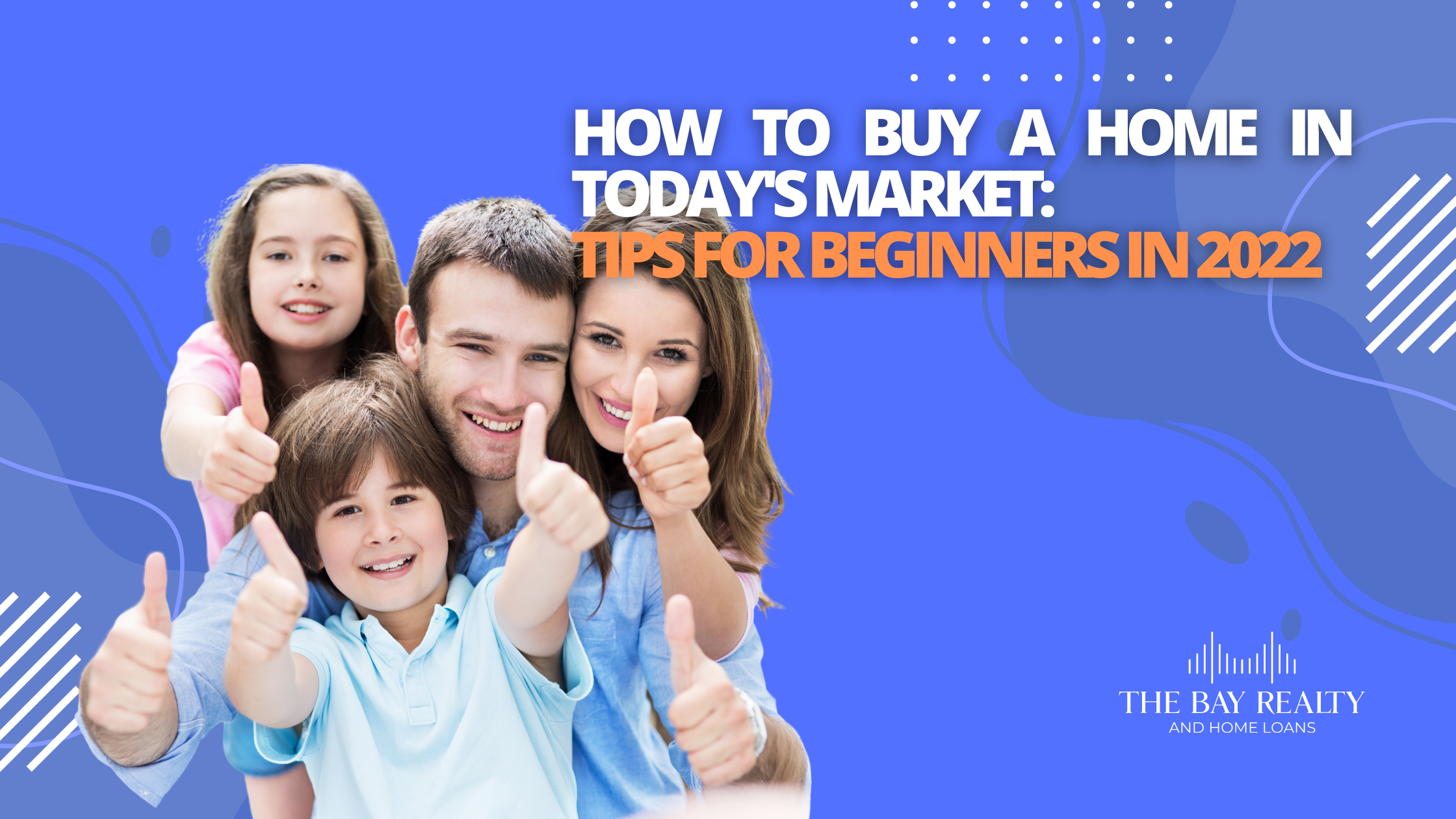 It's no secret that buying a home in today's market can be challenging. Both mortgage rates and home prices have been on the rise, making it more expensive to purchase a property in terms of the down payment required as well as your monthly mortgage payments.
But that doesn't mean you have to give up on your dream of homeownership! If you're willing to put in a little extra work and partner with the right people, you can find the home you're looking for.
Here are two first time home buyer tips to get you started
Choose a Real Estate Agent you Can Trust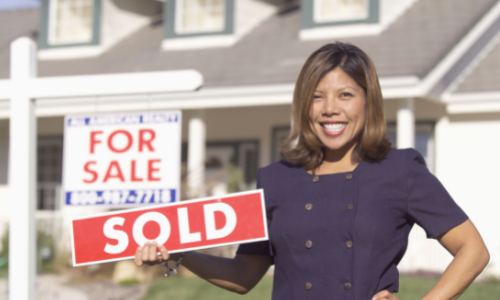 When it comes to choosing a real estate agent, it's important to find someone you can trust. A good place to start is by asking around for recommendations. Friends, family, coworkers and even mortgage lenders can be great sources of referrals.
Once you've compiled a list of potential agents, take the time to research their backgrounds and qualifications. Picking the right real estate agent is just as important in buying a house as picking a mortgage loan.
It's also important to interview potential agents. During the interview, ask about their experience in the industry and what kind of approach they would take when helping you find a home from searching, viewing, and writing offers all the way to your final walk through. Be sure to ask plenty of questions and get a feel for whether or not the agent is a good fit for you.
Some Questions to ask while Interviewing Real Estate Agents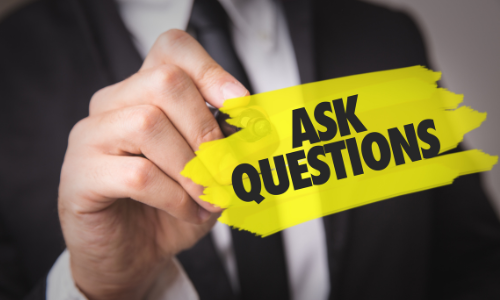 "What strategies do you use to help your client's offers stand out?"
In a competitive buyer market, it's important to have a strategy in place to help get your offer accepted. One of the best ways to do this is by having a good relationship with the seller's agent. By working together, both agents can help their clients stay informed about the latest developments and make sure that everyone is on the same page.
To increase your chances of getting your offer accepted, you'll need to be submitting competitive bids. This means making sure that your offer is within the price the seller is willing to sell at as well as meeting other requirements, such as being pre-approved for a mortgage.
At the same time, your agent needs to be taking into consideration your personal finances available such as available funds for a down payment, closings costs & monthly mortgage payments.
It's also important to be flexible and open to negotiation. If the seller has multiple offers, they may be more likely to choose the one that is more flexible to the seller's needs, have higher down payments, or even cash offers as the seller doesn't have to worry about the buyer needing to receive final approval for a loan when the buyer is borrowing money to buy the home with a mortgage loan.
"How many offers on average do your clients make before getting an offer accepted?"
If you're looking to buy a home, it's important to have realistic expectations. In today's market, it's not unusual for home buyers, especially first time homebuyers to make multiple offers before getting one accepted. This is especially true in hot markets where demand is high and inventory is low.
Successful real estate agents typically have various strategies for their buyer clients depending on their client's needs. If they are working with a first time homebuyer, they will often advise them to start by looking in the lower price range in order to avoid getting emotionally attached to a home they can't afford while giving them flexibility regardless of whether the interest rates fluctuate before a buyer lands a home.
If the real estate agent is working with a client who is looking for a home in a higher price range, they may recommend that they look into bidding wars and be prepared to make aggressive multiple offers that may include offering terms such as higher down payments and offering to pay for some or all of the seller's closing costs.
Some home buyers may find that they are unable to compete with other buyers on more competitive homes due a higher monthly payment as a result of higher property taxes, potentially higher interest rate, homeowners insurance, and other factors that may affect your monthly mortgage payment regardless of your credit report.
If the home you're interested in has been on the market longer than average, it's likely that the seller may be more flexible on the offer they are willing to accept than a home that is recently listed with a lot of activity.
They may also even be open to providing financial assistance in covering some of your closing costs such as homeowner's insurance and property taxes.
Another way sellers can help buyers with their closing costs is crediting the buyer money towards buying mortgage points which in turn gets the buyer a lower interest rate, which helps reduce the monthly payment without having to put a higher down payment.
"What are your thoughts and approach to home inspections?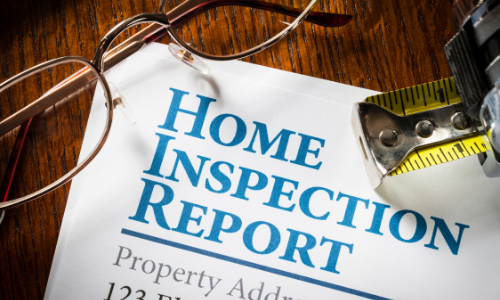 A home inspection is an important part of the home buying process. It's a way to get an unbiased opinion on the condition of the property prior to finalizing a home purchase. Most sellers in the San Jose & Bay Area market typically offer a home inspection they had completed on their home prior to listing the home for sale.
Even if a home listed for sale provides a home inspection, it is almost always in your best interest to hire your own home inspection company when buying a house to ensure the first inspection didn't miss any deficiencies in the home that can cause you to lose money.
This is one of the most important tips for first-time home buyers during the home buying process. It potentially can help you save money by avoiding making an offer on a home whose condition doesn't match the purchase price you may have been considering.
Another consideration when buying a house is that VA loans, and FHA loans amongst other types of loans take into consideration the condition of the property.
During the appraisal process, the appraiser will note the condition of the property before mortgage lenders will sign off on the final loan approval.
"Have you worked with buyers using (whatever mortgage program you are qualified for) in the past?"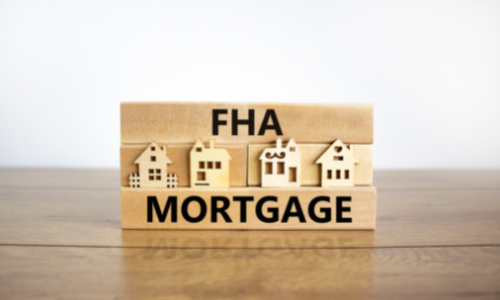 It's important that your agent has helped other first time buyers through the homebuying process using the type of mortgage loan you will be buying your home with.
There are many factors that will affect whether your offer is accepted and or whether your mortgage lender will sign off on the purchase after your offer is accepted.
It's important to explore mortgage options as there are a variety of different programs offered by a mortgage broker or mortgage lender when buying a house.
The homebuying process is a bit different once your offer is accepted depending on whether you are using a home loan backed by the Federal Housing Administration such as an FHA loan or a conventional loan.
Each type of home loan will have its own pros and cons which can affect your mortgage payment.
It's important to note as well that closing costs, your down payment, and interest rate can vary between programs so make sure you are working with a loan officer that can help you understand the impact of different loan programs on your monthly payments, loan interest rate, closing costs, down payment and private mortgage insurance if your down payment is less than 20% of the purchase price.
Depending on your credit report, and middle credit score, the mortgage annual percentage rate can vary even if the interest rate is the same. This is because some types of mortgages such as FHA have mortgage insurance requirements that can result in a higher monthly mortgage payment even if the interest rate is the same as a conventional loan.
Different mortgage companies offer different programs and there's no reason why you can't be pre approved by different mortgage brokers or mortgage lenders to find the program that meets your needs. Therefore it is in your best interest whether you are a first time homebuyer or not, to get an estimate on various monthly payment options across different loan programs if you want to have as many options as possible for your situation and credit score.
Determine Which Homes Are Actually in Your Budget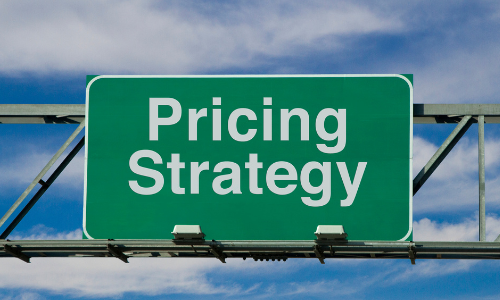 Typically, homes listed for sale will fall into one of three pricing categories (Relative to what buyers are willing to pay in the current market):
Overpriced
Priced at Market Value
Underpriced
Overpriced Homes Listed for Sale
In some cases, sellers may overestimate the value of their homes. When this happens, the home will be listed for sale at a price that is higher than what buyers are willing to pay.
Oftentimes, when a home is overpriced, it will sit on the market for an extended period of time. This is because home buyers are not willing to pay a huge amount higher than what other similar homes in the neighborhood have sold for.
Homes Listed for Sale at actual/current Market Value
A home that is priced at market value is one that is priced in line with what buyers are willing to pay. In most cases, these homes will sell relatively quickly because they are seen as a good deal by home buyers.
Underpriced Homes Listed for Sale
Homes that are underpriced are typically snapped up quickly by home buyers who see them as a bargain. In some cases, home sellers may deliberately price their homes low in order to generate interest and create a bidding war.
If you're interested in buying a home that is underpriced, it's important to be aware that there may be multiple offers and you'll need to be prepared to make a competitive offer, especially for first time homebuyers who typically have lower down payments available.
When making an offer on a home, it's important to remember that the list price is not always the same as the price the seller is willing or expecting to accept. In many cases, home sellers will deliberately price their homes either above or below market value in order to generate interest.
If you're interested in making an offer on a home, it's important to work with a real estate agent who can help you understand the market and price your offer accordingly based on the property condition as shown on the home inspection. A misperception that often prevents first time homebuyers from becoming homeowners is the feeling that they have to "overpay" to buy a home when in reality market-based pricing is a reflection of what others are willing to pay for a home within a market.
How to Avoid Targeting Homes that Will Require an Offer Over your Budget
Understanding the price range your potential dream home is likely to sell for is the #1 most important factor in landing a home in a highly competitive market, especially for first time homebuyers.
Your real estate agent can help you determine the range a home will likely sell for before you even commit time to view it in person. This is accomplished by your agent creating a comparative market analysis (CMA). This will give you an estimate of what similar homes in the same area have sold for recently.
It's also important to be aware of any factors that may increase or decrease the value of a home. For example, if your dream home is located in a newly established private community that requires higher property taxes, this can affect the home's purchase price and subsequently your monthly payment regardless of your credit score.
Once you have an estimate of what range the home is likely to sell for, you can start targeting homes that are within your budget. This will help you avoid making offers on homes that are likely to require an offer above your budget.
A good starting point to have a rough idea of what price a home is likely to sell for it look up the home on Zillow & Redfin to see what the estimates are reflecting on the search portals. The estimates will usually be different.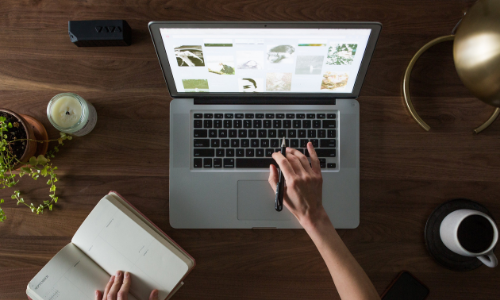 Example #1
Here's an example of a property currently listed:
Take the average of the two estimates: $1,718,500 + $1,727,177 = $3,445,677/2 = $1,722,838 rough estimate on what the home will likely sell for.
Factors that Zillow & Redfin Estimates Typically Account For
Always run properties you're interested in by your real estate agent to get an idea if the home will land in your price range.
The reason why is Zillow & Redfin estimates run on algorithms that can only account for generic property characteristics such as (not an all-inclusive list):
Property Type (Single Family, Duplex, Condo, Townhome)
Size of Home (lot & structure)
Distance between recently sold homes
Factors That Zillow & Redfin Estimates can not account for (not an all-inclusive list):
Quality/Condition of the home (dated home vs recent remodel)
Unique features such as ADUs, Custom Builds
Amount of buyer interest (how many buyers are actually interested in writing offers)
Homeowners Insurance requirements (homeowners insurance rates vary)
Recent Deaths in Property
Style
Financial Health of various markets (interest rates, overall economy, real estate market, etc)
Repair Costs
Property Tax Rates (property taxes vary from neighborhood to neighborhood even between the same cities)
The items that Redfin & Zillow cannot account for play an even larger role in what a typical home will likely sell for. These factors above take careful analysis by a real estate agent that can translate all the above factors (and more) into a range the home is likely to sell for.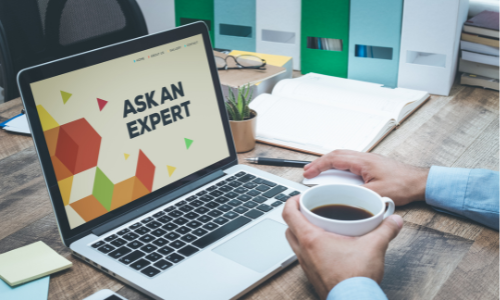 For these reasons above, it's important to note that the online estimates can be spot on the purchase price the home sells for, but most often the estimates are over or under by tens if not hundreds of thousands of dollars.
The amount you offer on a home has a huge impact not only on the size of your down payment but also on whether your mortgage lender or credit union will even provide final approval on your home loan.
This is because a majority of mortgage lenders require homebuyers have an appraisal done on the property before they will issue you your final loan estimate which requires the value of the property to be worth at least the amount you are buying it for regardless of your credit scores or credit reports.
This is true not only for government loans but also for conventional loans and all first time homebuyer programs.
With these numbers in mind, we recommend first time homebuyers plug play with a mortgage calculator online that allows you plug in various purchase prices, property taxes and interest rate to get an idea of what your monthly payments will be.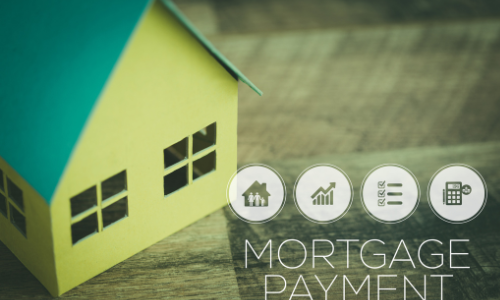 Conclusion

You want to choose an agent you can trust, someone who has your best interests at heart. Ask plenty of questions and get a feel for their experience in the industry.
Remember, understanding the price range your dream home is likely to sell for is the most important factor when landing a home in today's competitive market.
If you are looking for trustworthy real estate agents and loan officers in Silicon Valley or the Sacramento area, The Bay Realty & Home Loans has friendly and knowledgeable agents ready to help!