How to Buy a House in 2022
Posted by Xavier Williams on Thursday, June 16, 2022 at 11:18 AM
By Xavier Williams / June 16, 2022
Comment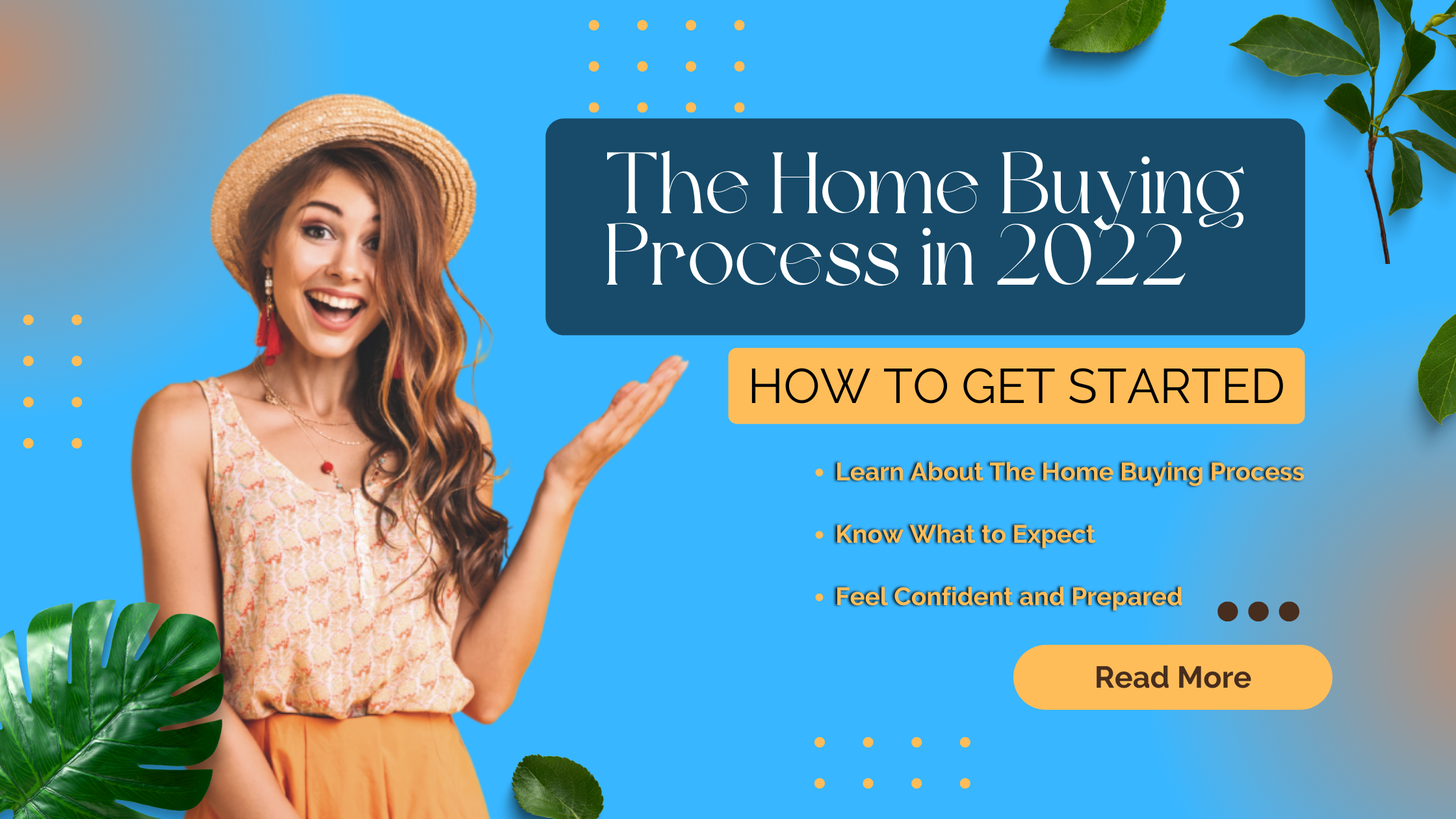 In today's rapidly changing market, it's more important than ever to be prepared when buying a house. Whether you're just starting out or are ready to make an offer, this guide will help you understand what to expect in the home buying process in 2022. So whether you're just starting out or are already in the thick of it, read on for helpful tips!
Reach out to a mortgage lender
A lot of people consider reaching out to a Realtor first when researching how to buy a house. The truth is, a knowledgeable and competent mortgage broker or mortgage banker may be an even better first point of contact when navigating the process of learning about how to buy a house.
To buy a house, you'll need a mortgage unless you plan to pay in cash. Without a mortgage, you'll need to either save up enough money for the entire purchase or find another way to finance your dream home. The loan is secured by the home itself, which means that if you default on the loan, the lender can foreclose on the home.
It's always best to reach out to a lender if you're considering how to buy a house regardless of when you actually plan to buy a house. A mortgage lender is a company or individual that provides loans to help people purchase a property. Often times potential home buyers mistake their readiness to buy a home and end up paying a higher price for a house than if they had reached out to a lender earlier on. This occurs because home prices typically increase as time passes. You don't want to kick yourself later for waiting and getting priced out of your dream home!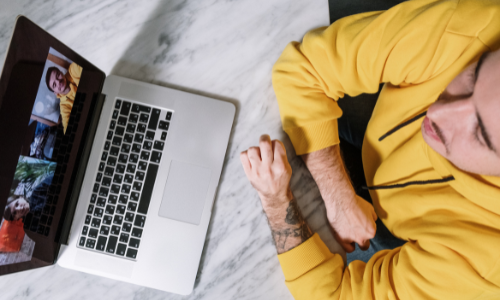 Pre-Approval
The pre-approval process is the first step in securing a mortgage. It's important to get pre-approved for a mortgage before you start looking for a home. This will give you an idea of how much you can afford which helps you and your Realtor focus on homes that you will qualify for, potentially saving you time and frustration looking at homes you may not have qualified for.
A pre-approval begins with usually a casual/informal conversation with a mortgage professional. They will ask for some basic information, like your name, address, and income. After a conversation with the lender, they should have a good idea whether moving forward with a pre-approval makes sense based on your situation or if some work is needed for you to move forward with a full pre-approval.
If you decide to move forward with a pre-approval, your lender will request income documentation such as pay stubs, W2s, and tax returns to verify your monthly income. Your monthly income along with details from your credit report such as your credit score will help your lender determine your debt-to-income ratio. There are three major credit reporting agencies that lenders use and each will provide a different credit score as they use different credit scoring models.
Once your lender reviews your documentation and credit report, they will provide you and your Realtor a letter of mortgage pre approval which shows the maximum purchase price you are approved for based on your down payment and other loan details. This letter is important to have when making an offer on a house, as it proves to the seller that you are qualified to buy their home.
Along with the pre-approval letter, you can request a loan estimate of a hypothetical purchase so that you have an idea of what your loan payments will be once factoring in other costs such as homeowners insurance and property taxes.
With a loan estimate in hand, you can now decide to request loan estimates from other lenders to compare interest rates offered and monthly payments. Mortgage rates can vary between lenders and you can often receive different options depending on the home loan that matches your financial history.
It's important to note that your pre-approval is not a final loan approval until you've had an offer accepted and your lender's underwriters have reviewed the documentation submitted.
Pre Qualification
A pre-qualification is similar to a pre-approval in which a lender provides you an estimated pre-approval amount based on the information you provide them without checking your credit or income documentation. Seller's typically do not consider a pre-qualification as a serious approval.
The pre-qualification process may be the best starting place for your journey as your lender can help you put together a plan to prepare you to buy a home if you are not yet ready to be pre-approved due to a lack of down payment or the monthly payment is out of reach.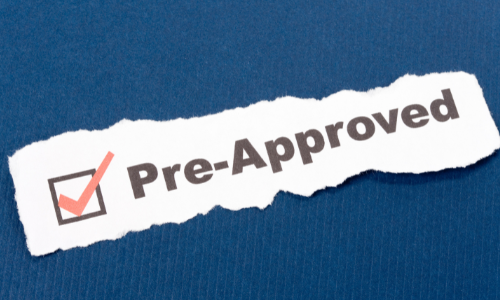 Mortgage Loan Types
When it comes to getting a mortgage, there are a few different types of loan types that borrowers can choose from depending on their down payments, minimum credit score, and mortgage insurance requirements. The three most common types of mortgages are conventional, FHA, and VA.
Conventional Loans
A conventional loan is a mortgage that is not backed by the government. This type of loan typically has higher credit requirements than government-backed loans, but they offer more flexibility in terms of the amount of money you can borrow and the terms of the loan.
There are different types of conventional loans depending on the downpayment you put down. A 20% down payment is typically required for a conventional loan, but there are programs available that require may allow a down payment as low as 3% as long as the buyer is willing to pay for private mortgage insurance (PMI).
VA Loans
A VA loan is a mortgage that is backed by the government and is available to military veterans and their families. These loans offer a number of benefits, such as no down payment required, competitive interest rates, and no private mortgage insurance.
Since VA loans are backed by the government, they are easier to qualify for than conventional loans. In order to qualify for a VA loan, you must have served in the military for at least 181 days during peacetime or 90 days during wartime. You or your spouse must also have been discharged from the military under honorable conditions.
FHA Loans
An FHA loan is a mortgage that's backed by the Federal Housing Administration, a government agency. FHA loans are designed for people who may not be able to qualify for a conventional loan because of their credit score or because they don't have enough money saved up for a down payment.
An FHA loan typically requires a down payment of 3.5%, however, there are down payment assistance programs available that allow you to put down as little as 0%. This makes them an attractive option for first time buyers who are just starting out, or who don't have a lot of money saved up for down payments.
USDA Loans
USDA loans are a type of government-backed loan that is available to rural homeowners. These loans are designed to help people who live in rural areas buy a home, and they offer a number of benefits, such as no down payment required and competitive interest rates.
If you're interested in learning more about USDA loans, your best bet is to contact a local lender to find out if you're eligible.
Your Mortgage Terms
When you're shopping for a mortgage, it's important to understand the different terms that you will be agreeing to if you decide to move forward with buying a house. The mortgage terms will play a role in determining what your monthly mortgage payment will be. They also will help you and your Realtor target homes based on your ideal monthly payment as your purchase price will play a large role in your mortgage payment.
Interest Rate
The interest rate is the percentage of the loan amount that you will be charged each year for borrowing money. Interest rates can vary based on a number of factors, including your credit score, the size of the loan amount, and the type of mortgage you choose.
Your interest rate will play a big role (almost as big as your down payment) in terms of determining the maximum loan mortgage lenders will be willing to lend to you based on their evaluation of your debt to income ratio, available rates, and other factors such as the cost of your homeowner's insurance.
Depending on your scenario, you can opt into a higher mortgage rate in exchange for a lender credit towards your closing costs. This is especially helpful for those who have just enough for a down payment but are just short of having enough funds to cover closing costs. Alternatively, you can pay "discount points" to your lender in exchange for a better interest rate. This will increase your closing costs.
Term of the Loan
The term of the loan is the number of years you have to pay back the loan. The term can be anywhere from 5 to 30 years, depending on the loan you choose.
The shorter the term of the loan, the higher your monthly mortgage payments will be, but you will also pay less in total interest over the life of the loan.
The longer the term of your loan, the lower your mortgage payments will be, but you will pay more in total interest over time.
Maximum Loan Amount
Your maximum loan amount will be determined by a combination of the home's appraised value, interest rate, down payment, and available funds to cover closing costs.
Find a Great Real Estate Agent in California
The best resource after you've been pre-approved, that's best equipped to walk you through how to buy a house based on your specific situation are real estate agents also commonly referred to as Realtors. When it comes to buying a house, it's important to have someone on your side who knows the process inside and out. Real estate agents are typically paid by the seller at the close of your purchase and is accounted for by the seller in the home's purchase price. In most cases, they'll earn their commission only when you buy a house and the transaction is complete.
It's always best to work with a local real estate professional that has recent experience getting buyer's offers accepted in the current market. A Realtor with 20 years of "experience" will have a more difficult time helping you get your offer accepted at the best possible terms while helping you understand what unexpected repairs might be possible with your future home.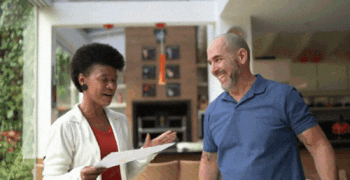 Real Estate Markets
The real estate market is dynamic and ever-changing, that's why it's so important to work with a real estate agent that is up-to-date on the latest trends. Your agent should be able to provide you with information on the current market conditions in the areas you're shopping for. It is important to note that there are real estate markets with each market. There's the U.S. market and then other micro markets underneath the real estate market. Even specific neighborhoods can be considered their own housing market as demand will vary based on various factors within different neighborhoods which need to be accounted for buying a house.
The right real estate professionals can help locate additional areas outside your target real estate market that may better fit within your home buying budget. This can be key for your home search if you are especially restricted to a tight budget in terms of how much house you can afford.
The right real estate agent with recent experience will be able to guide you through what a competitive offer would be on the home you are considering. Local market expertise is important for your agent to have as they will have to ensure that the home's appraisal will likely align with the home's purchase price.
In a competitive housing market where demand is high and supply is low, working with the right local real estate agent can help you land a home much sooner- saving you the stress, time, and frustration of making countless offers over a long period of time.
Making an Irresistible Offer
Once you've found the perfect home, it's time to make an offer. This is typically done by your Realtor who will submit a purchase contract to the seller's agent for review. The purchase contract outlines your proposed purchase price and any other terms you're hoping to negotiate, such as closing costs and the length of the escrow period.
The price & terms you offer are always up to you, not your real estate agent. The same is true for the sellers of the home you are considering.
Your real estate agent will help guide you through what terms are typically considered competitive based on the current market for the type of home you are buying. Once you've made an offer, the seller may accept it, reject it, or make a counteroffer. It's important to be prepared for any of these outcomes and to be willing to negotiate.
Negotiate the terms of the sale
When negotiating the terms of a home purchase, there are a few terms that will come up such as contingencies, financing type, and closing date. This is where your real estate agent can help you beat out the competition. A lot of times, sellers pass up on higher offers in favor of one with terms the seller might view as less risky and more likely to close.
Earnest Money Deposit
An earnest money deposit (EMD) is a sum of money that's put down by the buyer to prove to the seller that they're serious about purchasing the home. This money is typically deposited with an escrow company that manages the transaction according to the purchase contract agreed to between buyer and seller. The amount and how soon the EMD must be deposited into an escrow are important terms that sellers consider when reviewing buyer offers.
Down payment
The down payment amount is the money you pay upfront to secure the mortgage based on your mortgage lenders requirements. For example, if you are buying a $1,000,000 house and putting cash down payment of $50,000, your mortgage loan would cover the difference with a loan of $950,000. If you deposited an EMD when your offer was accepted in the amount of $30,000, the rest of the down payment- $20,000 would be due on or before the closing of the deal. The larger the down payment, the lower your mortgage payment will be on your home loan. Down payments typically come from savings and or gifts from family. It's important to note that most lenders do not allow a borrower to use a personal loan for a down payment.
Contingencies
A contingency is a provision in the contract that allows you or the seller to back out of the sale if certain conditions from the purchase contract aren't met. Contingencies are put in place to protect both buyer and seller.
It's important to include contingencies in your contract when buying a home and to make sure that you and your lender and real estate agent have backup plans in case any of them are not met. This will help protect you from any unforeseen problems that may arise during the home buying process that could end up costing you your earnest money deposit. The contingencies in purchase contracts are usually the most stressful part of a real estate transaction for all parties involved.
Closing Costs
Closing costs are a set of fees charged by the lender and other professionals involved in the sale that cover things like title company fees such as title insurance, appraisal fees, transfer taxes, and recording of the title transfer to your new house. These costs typically add up to anywhere from 2-4% depending on the city/state you are buying in, the closing date, and property taxes due amongst other factors such as the cost of your homeowners insurance policy. Your real estate agent should help you negotiate these costs, when possible. In California, there are several down payment assistance programs available, especially for first-time home buyers. This can be especially important if you are working with limited funds and have just enough for the minimum down payment.
Home Inspection
When buying a home, it's important to have a home inspection done to make sure that the property is in good condition and that there are no major repairs that need to be done. Most home buyers opt for a home inspection before they purchase a home. The home inspection is often a contingency that allows a buyer to back out of a deal if major issues with the home are found.
Your Realtor should be able to recommend several good home inspectors in your area. Be sure to get quotes from at least three inspectors before choosing one.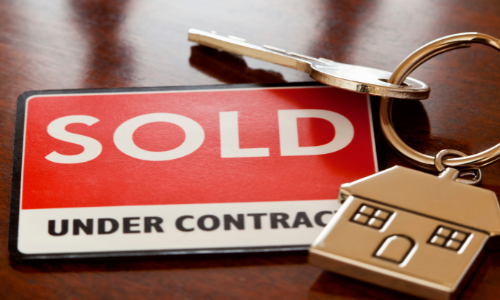 Closing the Deal
Once all of the contingencies in your purchase contract have been met, it's time to finalize the purchase of your new home. A few days prior to your signing of final loan documents, your Realtor will schedule a final walk through of your new home to ensure the home is in the same condition as when you saw it prior to submitting your offer. Once you sign off on the final walk through, your Realtor and loan officer will help coordinate your final loan document signing with a notary. You will also be wiring the remaining down payment amount to the title company, and scheduling a closing date.
The closing date is when the title to the home is transferred at the county into your name and you officially become the new homeowner and will take possession of the property.
The closing process usually takes between 30-60 days and during this time, the buyer is usually working with their lender to clear any loan conditions required for the final loan approval.
Once everything is finalized, it's time to move into your new home!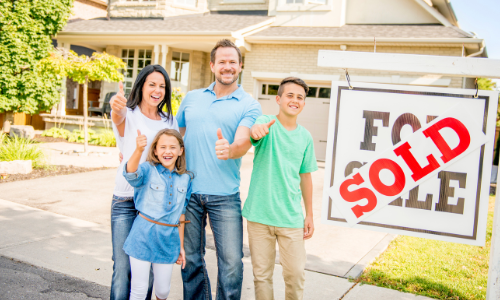 Wrap Up
Now that you know what to expect during the home buying process in 2022, it's time to get started! The first step is to reach out to a lender and get pre-approved for a loan.
The Bay Realty & Home Loans provides complimentary initial mortgage consultations. During this consultation, we will work with you to determine the best mortgage product for your needs and budget. We also offer a variety of refinancing options, including cash-out refinances, to help you get the most out of your home. Click here to get started
Once you have your financing in order, it's time to start shopping for homes. Work with a Realtor who can help you find properties that meet your criteria and submit competitive offers.
The Bay Realty & Home Loans has knowledgeable, local Realtors who can help you find the perfect home for you and your family. We offer unparalleled client experience with our buyers averaging less than 3 offers before landing a home. Click here to get started
Be prepared to negotiate the terms of the sale, and be sure to have backup plans in place should any of the contingencies in your purchase contract not be met. Once all of the conditions are met, finalize the purchase by signing loan documents and wiring the remaining downpayment amount to the title company. Congratulations, you're now a homeowner!
If you found this post helpful, please like and share this post!